Periscope Integration
Niall Woodward

Co-founder & CTO of SELECT
We're excited to announce Periscope support, our fourth business intelligence (BI) tool integration.
The Periscope integration helps users keep track of Periscope dashboard costs and performance.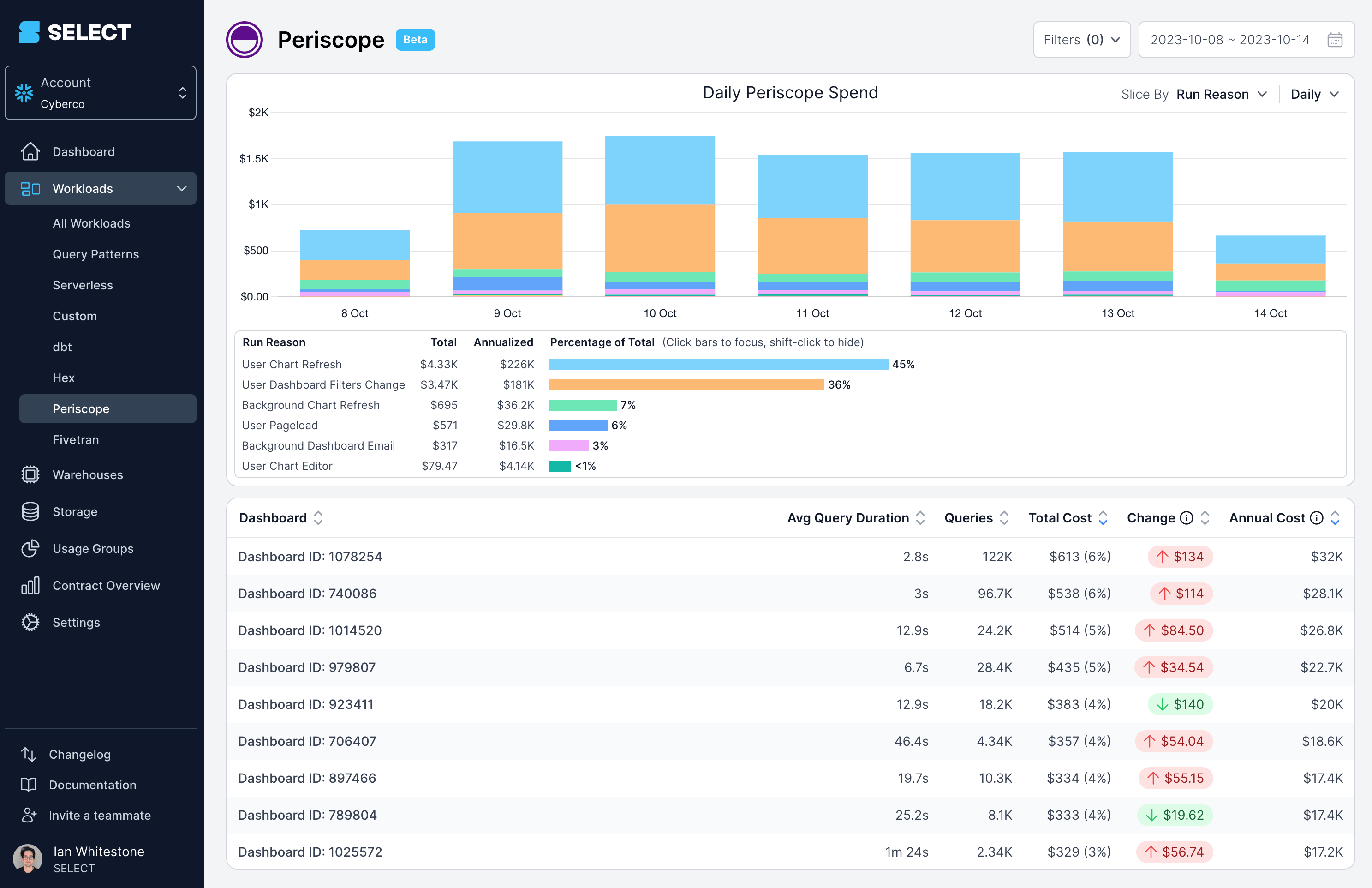 Dive into dashboard statistics, cost & performance trends, and understand which charts and users are driving significant usage.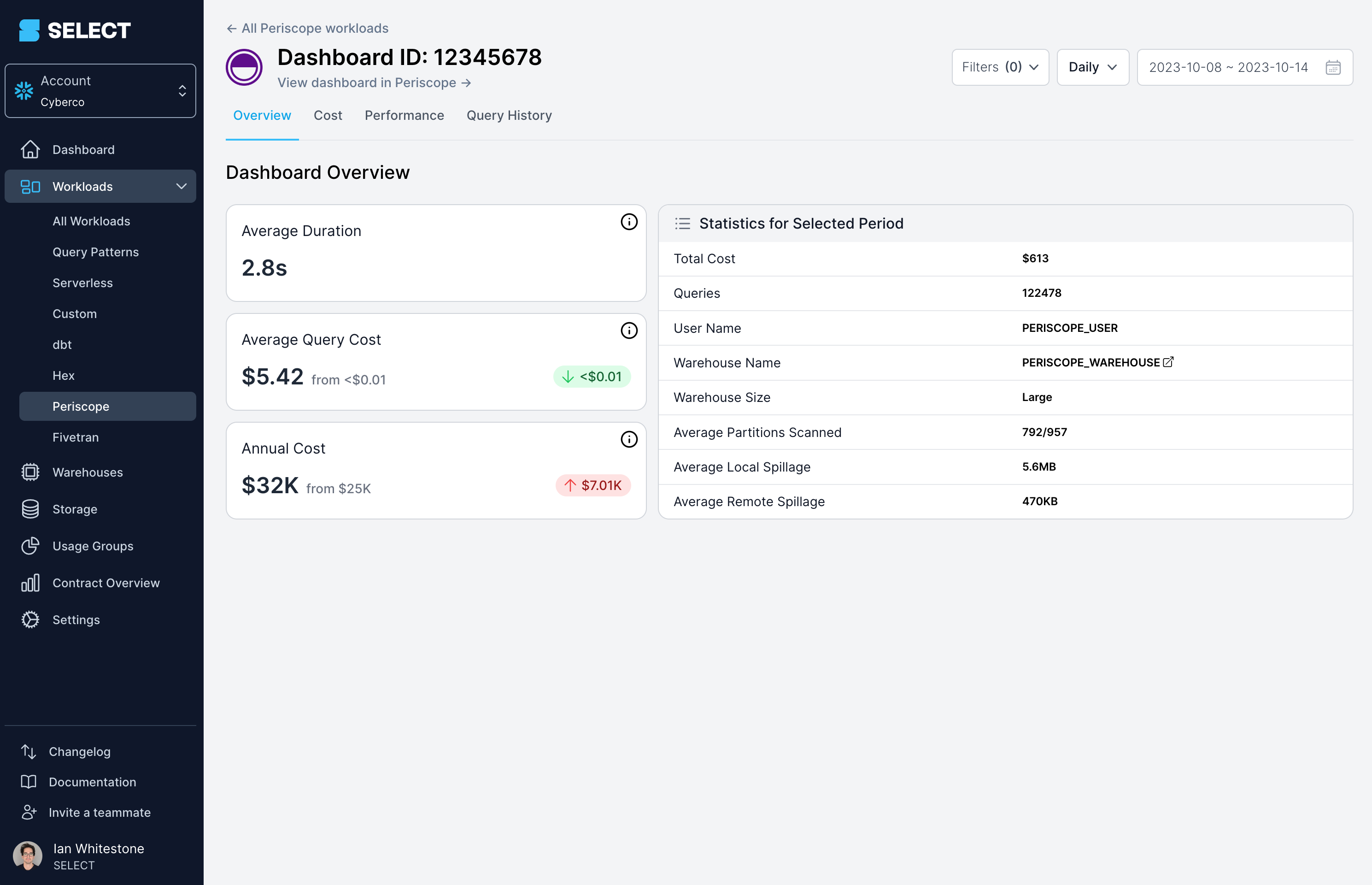 SELECT doesn't require any access to your Periscope account for this feature, if you're using Periscope, you'll get to use the integration's functionality right away.
Learn how to get started in the Periscope integration documentation.